Moodle Tip of the Week: Nov 5 2019
Moodle Tip of the Week
November 5, 2019
? Question:   How can you tell when a student has submitted an assignment after the due date has passed?
√ Answer:   Use the assignment settings to select "Notify graders about late submissions" to receive an email notification when students submit after the due date. (Note: you will need to set a due date on the assignment for this to work. Good news, though: students have told us that they really like it when instructors add due dates to their Moodle assignments!)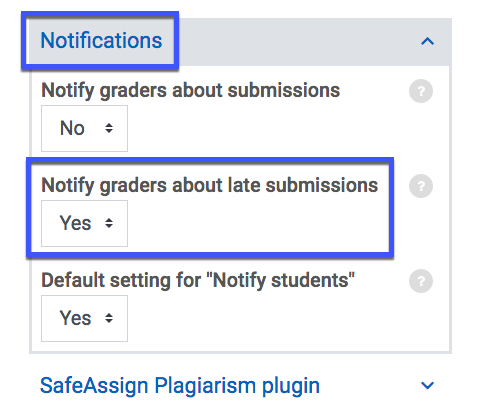 For a tutorial,
click here
.
Rate this tip
Suggest a tip
Questions?
Submit a help desk ticket here
.