Basic computer literacy skills course starts Nov. 5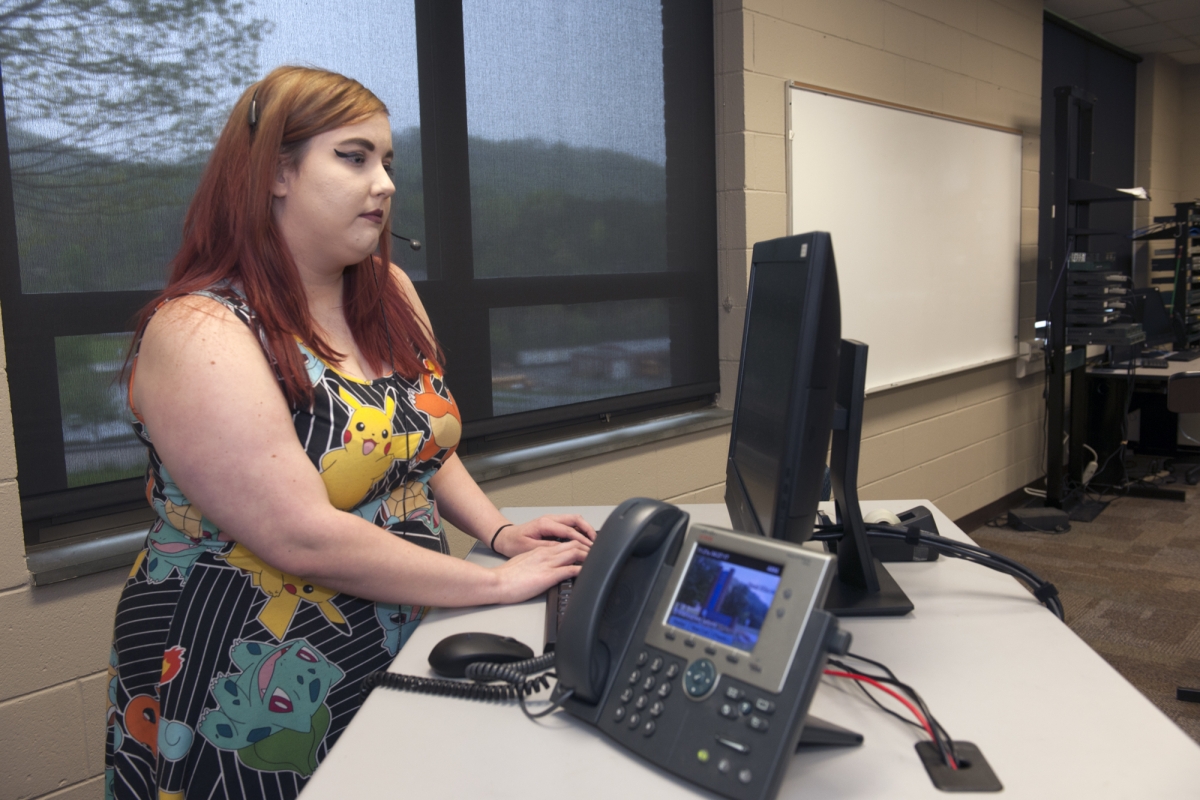 According to the U.S. Department of Education, more than 30 million Americans are not comfortable using a computer. Pictured here is former SCC student Megan Davis.
According to the U.S. Department of Education, 16 percent of U.S. adults (31.8 million) are not digitally literate -- meaning they do not have any comfort of competence when it comes to using a computer.
To address these needs, Southwestern Community College is offering "Computer Basics" from 5-7 p.m. on Tuesdays and Thursdays starting Nov. 5 and running through Dec. 17.
Designed for beginners, this course will give participants all the information they need to use a computer for everyday tasks, such as using the internet, engaging with social media and email, and using basic software such as Microsoft Word.
In Western North Carolina, where many rural communities are just now getting access to non-public internet in 2020, this illiteracy is especially prominent.
"We know this is a big issue in our area and has been for quite some time," said Scott Sutton, Dean of Workforce Continuing Education at SCC. "During the pandemic when people are spending a lot of time in quarantine at home, it feels even more important to teach these basic skills and make sure people can communicate and access news online when in-person contact is so limited."
Cost for the course is $70. You can register in-person at any SCC campus location, by calling 828.339.4495 or online by clicking HERE.