Professional Development Day - Spring 2017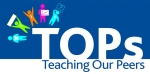 Start Date:
January 27, 2017, 8:00 am
End Date:
January 27, 2017, 12:00 pm
Location:
Burrell Building - Room 102A - D
Description:
Professional Development Day was held on Friday, Jan 27th from 8:00 - 12:00.  Full and Part time employees were encouraged to attend (and part time workers received compensation for their time).  
Participants were able to select from a number of round table discussions throughout the day.  These sessions were designed to give everyone time to discuss the topics, and hear from colleagues about what works for them. 
Alternative approaches for formative and summative assessment
Presented by: Alison Carter and Tori Ellison Choosing the right technology tool for my instruction ...
Presented by: Bucky Dann and Erin McCully Discuss strategies to "know the menu" (Ideas for keeping abreast of updates, innovations and changes at the college)
Presented by: Sheri Turk and Jeanette White Guiding students up their PEAK: Identifying successful routes toward effective Professional Exploration and greater Knowledge
Presented by: Mike Despeaux and Jennifer Hippensteel Helping students with non-academic concerns
Presented by: Peter Buck, Mark Ellison, and James Hippensteel< How can I communicate better w/students (when email isn't working)...
Presented by: Jennie Ashlock and Dominique Benson Increase Diversity In Your Program
Presented by: Pamela Silvers and Dawn Wick Promoting Programs… what have you tried?
Presented by: Lori Clancy, Jeff Marley, and Kay Wolf The Invitational Classroom
Presented by: Pam Silvers and Dawn Wick Tricks to Choosing Textbooks that benefit Your Students
Presented by: Allie Matthews and Danell Moses