TOPs - Better Nutrition for Brain Health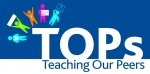 Presenter:
Tracy Chapple, Psychology Instructor and Dr. Emory Prescott, PhD in Natural Health
Start Date:
November 13, 2018, 2:00 pm
End Date:
November 13, 2018, 3:00 pm
Description:
Join Tracy Chapple and her invited guest Dr. Emory Prescott as she presents the work of Dr. Neal M. Bernard, MD - Power Foods for the Brain, An Effective 3-Step Plan to Protect Your Mind and Strengthen Your Memory. She will also include other relevant research on maintaining and improving brain health. Together we can learn how to improve not only our brain health, but those of our families and students.
 
Learning Objectives:
Attendees will learn nutritional, psychological, and herbal interventions for improving cognitive functioning.
There are fairly simple things we can do to maintain and even improve our brain health.
The brain controls every function in the body and as we go through life this master control system can become less adroit at doing it's job.