TOPs - An Introduction to Mindfulness Focused Stress Management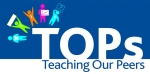 Start Date:
October 11, 2016, 2:30 pm
End Date:
October 11, 2016, 3:30 pm
Location:
Burrell Building - Room 102A
Description:
The presentation will review some of the current research on the benefits and effectiveness of mindfulness for stress management and health promotion. We will also practice some mindfulness strategies that faculty and staff can use personally as well as share with students.
 
Learning Objectives:
Teach mindfulness based stress management strategies to faculty and staff to aid in: improved immune function and fewer sick days, lowering stress hormones which promote diabetes and weight gain, greater focus, better regulation of emotion and attention, lower rates of depression, improved sleep, improved levels of happiness, etc.
Specific strategies to share with students to do all of the above and improve grades.