TOPs - The New Onbase - Your questions answered!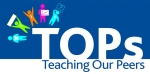 Presenter:
Facilitator: Patty Wall, User Support Manager
Start Date:
February 28, 2019, 2:00 pm
End Date:
February 28, 2019, 3:00 pm
Description:
Learn how to use Onbase to make your job more productive.
Learning Objectives:
Explore how to navigate the web client and the desktop client.
Explore how to retrieve documents.
Explore how to use the Custom Queries.
Explore how to fill out forms.
Explore at an overview level how workflow works.