TOPs - Please Hear Me! Technology Will Change WNC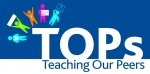 Presenter:
Jim Falbo, Mechatronics/Electronics Engineering Technology Program Coordinator/Instructor
Start Date:
November 15, 2018, 3:30 pm
End Date:
November 15, 2018, 4:30 pm
Location:
Bradford 306: The Center for Teaching Excellence
Description:
Jim's presentation will show data and trends from scientists, mathematicians, technology experts, and from personal experience. He will use this information to show predictions in the kind of jobs that will reduce the need for people, and how it will affect the future of Western North Carolina. Many areas of CTE will have an influence on this economic shift. Suggested solutions will be addressed and discussed.
Learning Objectives:
To get people thinking about the future workforce in WNC.