TOPs - Recovery Communities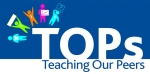 Presenter:
Lori Clancy - Human Services Technology/Substance Abuse Concentration/Clinical Coordinator
Location:
Burrell Building - Room 102B
Description:
In this TOPS session, we will learn about what recovery is and how to build a Recovery Community. We will also learn the best ways to support students and individuals in their recovery journey.

Most of us know someone - whether professionally or personally - who has struggled with addictions or mental health issues. However, many do not know how to really support individuals in recovery.  Many students in our classes are affected either by their own addiction/mental health issues or by the issues of their loved ones.

During this session,you will learn practical ways to engage students to support them as well as learn your role to support the recovery community at large and here at SCC.  Addiction has a long and negative history. We have a chance at our time in history to make a positive difference!
 
Learning Objectives:
Describe what mental health/addiction recovery looks like
Define a recovery community
Identify ways we support students and their families in recovery
Identify resources to help connect students/families to services and supports in WNC