TOPs - Tools to Help Students with Test Anxiety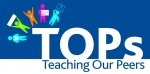 Presenter:
Lori Clancy, Human Services Technology/Substance Abuse Treatment Program Coordinator
Start Date:
February 13, 2019, 1:00 pm
End Date:
February 13, 2019, 2:00 pm
Description:
This presentation is to offer practical tools and techniques you can give or use with students who struggle with test anxiety. We will look at ways of preparing mentally for test taking. We will also look at ways of helping students plan and prepare not just their knowledge, but their mental preparedness for test taking.
Learning Objectives:
Examine practical tools to cope with test anxiety
Create a plan to prepare and overcome test anxiety