Using The Restorative Power Of Nature To Improve Student Success, Work Effectiveness And Overall Health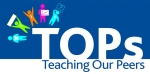 Presenter:
Dr. Mark Ellison - Director of Student Support Services
Location:
Burrell Building - Room 102A - B
Description:
This interactive presentation focuses on how to use the restorative power of nature to improve student success, work effectiveness and overall health. Research studies indicate that time in nature reduces stress, improves the ability to focus and think, has a positive impact on well-being, and enhances creativity. Spending time in nature is the ideal restorative activity for people experiencing stress or who are heavily immersed in technology.
Learning Objectives:
Discuss how the natural environment facilitates student success, work effectiveness and overall health
Explain the health benefits of spending time in nature
Implement a plan utilizing nature to improve student success, work effectiveness and personal health
Integrate concepts and activities related to the health benefits of nature in the classroom to impact student success, and in the work environment to improve effectiveness and efficiency
Identify restorative local settings to experience nature, as well as options available for recreational activities