TOPs - Walking Tall, Speaking Confidently and Carrying a Little Stick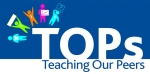 Presenter:
Mitch Boudrot - Law Enforcement Training Program (LETP) Director/Coordinator/Instructor
End Date:
October 9, 2015, 10:30 am
Location:
Burrell Building, Room 102C
Description:
Approaching the concept of self-protection through purposeful decision making and problem solving, "Walking Tall, Speaking Confidently and Carrying a Little Stick: Practical Awareness & Self-Protection in Sixty Minutes" is a dynamic, fully participatory hour of exploration into the areas of increased awareness, confidence and competence through the transcendence of perception - creating strength, personal freedom, safety and natural harmony within the world - even amidst the reality of violence.
Learning Objectives:
As a result of their participation, attendees will:
Apply practical awareness & self-protection through a seven-fold cycle of discernment, deterrence, defense, disruption, delivery, detachment and (re)discernment, with the emphasis upon maximizing effectiveness with minimal effort, while resolving potential/actual conflict and threat(s) to personal safety and security.
Describe the historical evolution, practical use and capacities of the "Little Stick" as a small, inconspicuous, compact, easy to carry, easy to learn and easy to use utilitarian tool of persuasive change.
Experience an increased potential for adaptation, with a focus upon understanding and applying principles, rather than a reliance upon the accumulation of techniques, brute strength, speed or endurance during conflict and appropriate threat response.
Overcome self-imposed restrictions which may otherwise lead to doubt, distraction or denial when personal safety & security is threatened.
Enjoy a greater sense of awareness, safety and personal security as a productive and contributing member of Southwestern Community College (SCC), on or off-campus.