Important Dates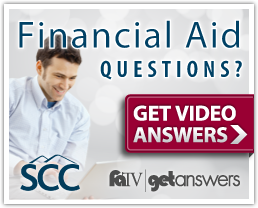 Oct. 1 - The 2018-19 FAFSA became available on October 1, 2017. If you will be in college for Fall 2018, please be sure you have filed your FAFSA.  SCC's Priority FAFSA deadline is May 1.  The 2018-19 FAFSA is based off student's and parent's 2016 income. Need help filing your FAFSA? Contact the SCC Financial Aid Office at 828.339.4438 to discuss how we can assist you.
Important Dates for Summer 2018:
May 17- Students with awards can begin charging books for Summer classes to their financial aid.  The last day to charge books is June 14.  Students should view their award in Self-Service before trying to charge books. 
May 18- Final registration for 10-week session.  Tuition and Fees must be paid by 12 p.m.  Students should view their award in Self-Service to make sure classes won't be dropped for non-payment.  Final registration for 8-week session is June 4.  
June 28- Leftover grant and loan funds will be mailed.  Please check your Financial Aid Award Letter on Self-Service for the terms of your award.  Remember, we don't count your hours for a class until it starts and you have attended.