Career Services
Meet with Career Services Online
SCC Career Services Resources for Employers during COVID-19
A professional career counselor will help you identify goals, develop a plan to gain experience and work-ready skills, build a resume, write letters of application, and practice interviewing. Our online tools will help you define your interests, research careers, practice skills and look for jobs.SCC Career Services offers all students with both in-person services and online tools to explore careers, identify academic pathways to achieve their goals, and become successfully employed contributors to the regional community and economy.
Click here to download our Student Brochure!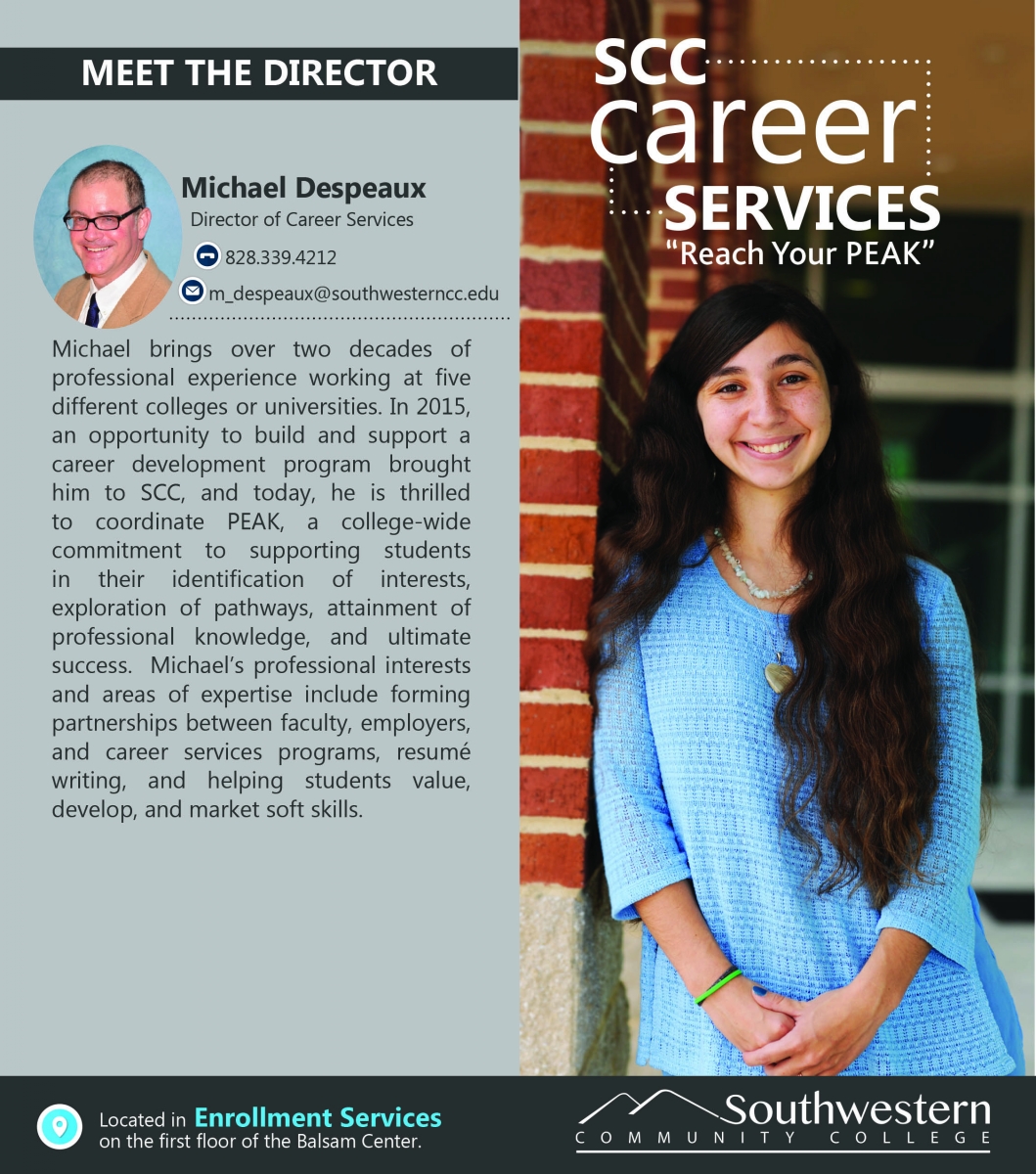 Whether you are
new to SCC
or about to transfer or graduate, Career Services is here to help. Take advantage of our many events and services, most of which are free and tailored to your needs:
The SCC Job Board (full and part-time jobs posted for the region and beyond).
Career counseling and career decision-making guidance.
Career Seminars and Job Fair.
Practice interviewing and sharpen your skills using The Big Interview.
Career Coach is an online, interactive tool that combines self-assessment, major and career exploration, extensive data about real jobs, and even job listings.
Use Google Hangouts to meet online with a career counselor to discuss any of these services or tasks!
WNC JOB POSTINGS

Students can view these WNC JOBS by clicking on the titles.

Everybody else can view them by logging into the 

SCC Job Board

Career Services Events

All events are available to current students, faculty, and staff only. Career Fairs are free and open to alumni, employers, and the general public.