College completes 'Count On Me NC' training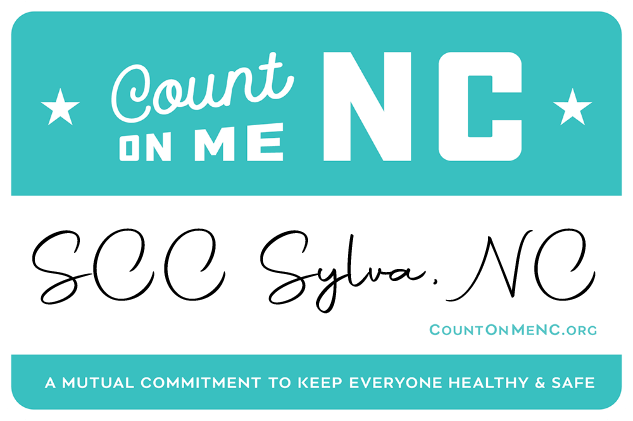 SCC recently completed "Count On Me NC" training, a voluntary program that provides guidance to organizations and businesses regarding best practices for our state's phased reopening.
We are posting this badge on our website to let you know we completed this training as part of our commitment to help keep our students, employees and communities safe.
All of our campuses and locations have been registered and certified within their respective counties.