Debate series concludes with NC Senate candidates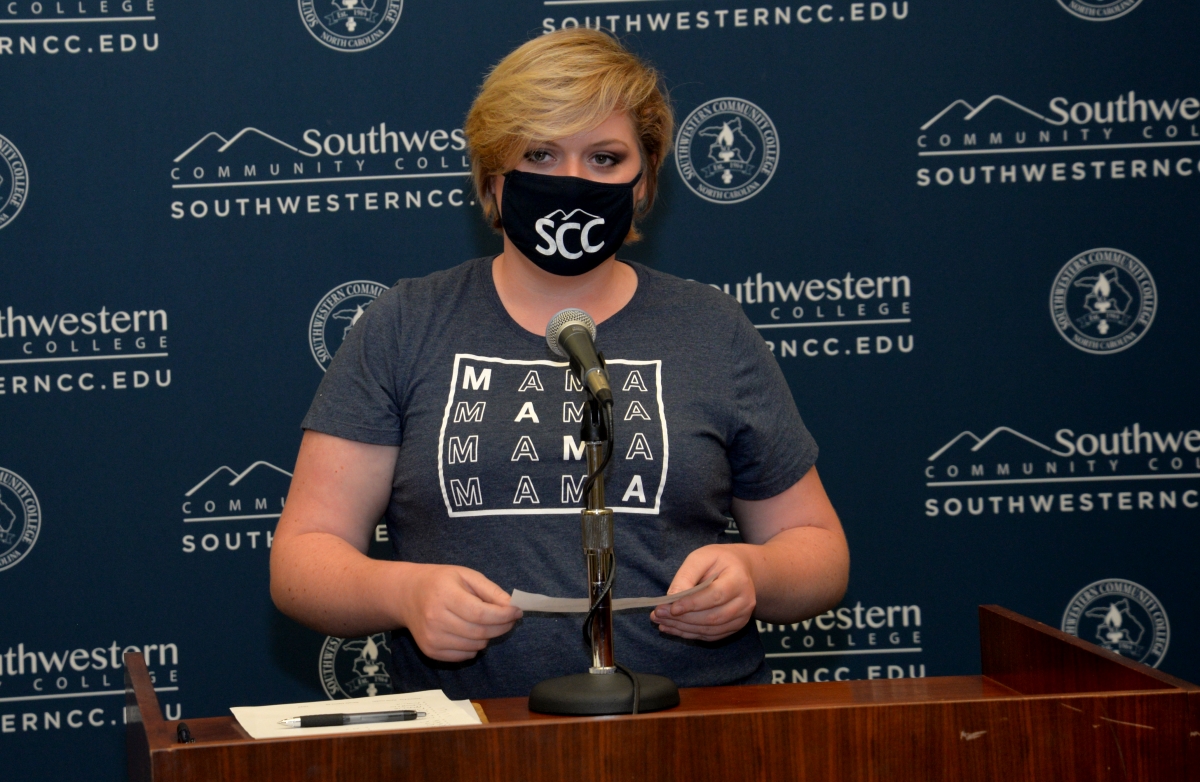 SCC student Destiny Moody of Sylva asks N.C. House candidates a question on Oct. 8 in Sylva.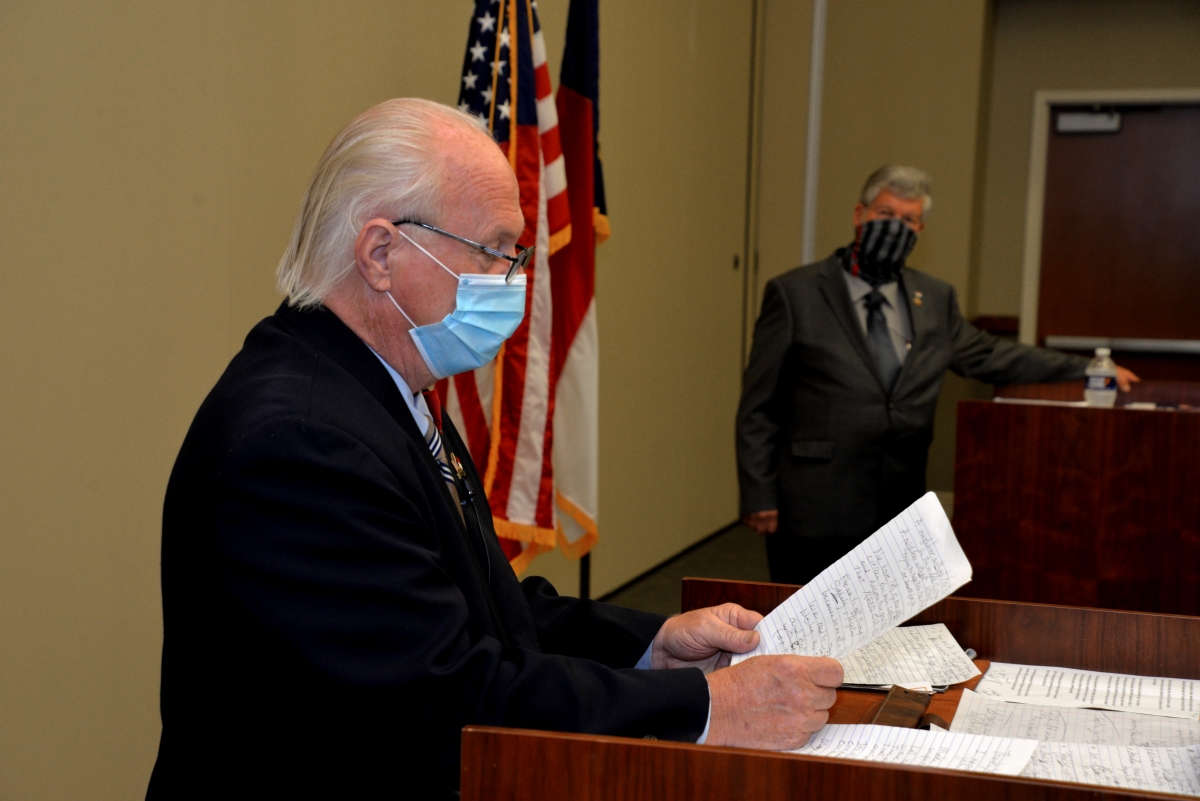 N.C. House candidates Joe Sam Queen (foreground) and Mike Clampitt appeared in the Oct. 8 debate.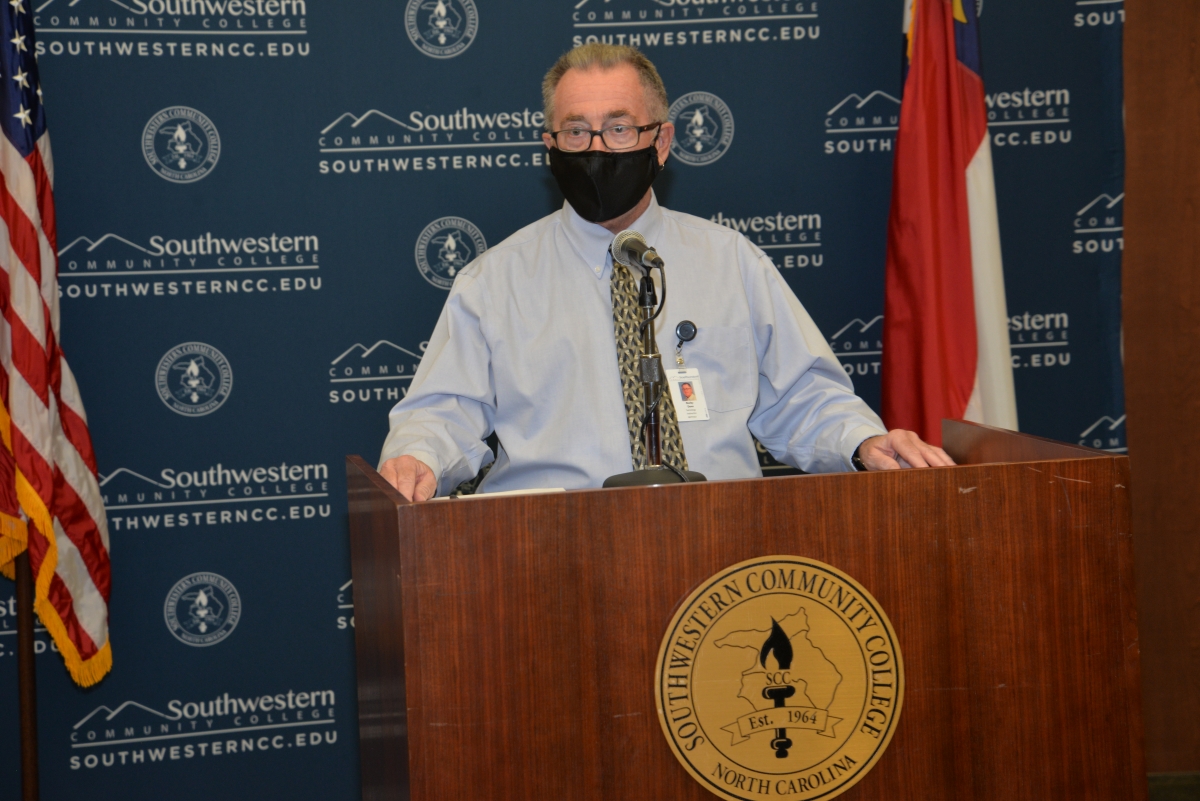 Dr. Bucky Dann addresses the Jackson County Commissioners candidates on Sept. 24.
Southwestern Community College students closed out this year's series by hosting candidates for N.C. Senate, District 50, at 7 p.m. on Thursday, Oct. 22.
This was the fourth campaign season during which Southwestern hosted political debates, but it's the first time students in Dr. Bucky Dann's Social Problems class had the opportunity to question candidates for national – in addition to state and local – office.
 "I think it's amazing," said Amelia Council of Franklin. "It is shaping this generation to be more active voters in knowing who our leaders are and what they're going to be implementing; what will be affecting our children and what will be affecting us in the future."
The series started on Sept. 9 with a debate between Madison Cawthorn (R) and Moe Davis (D), who are running for a seat in the U.S. House of Representatives. Two weeks later, three candidates for the Jackson County Board of Commissioners were on SCC's Jackson Campus to discuss local issues.
And on Thursday, Oct. 8, incumbent Joe Sam Queen (D) faced challenger Mike Clampitt (R) as the two compete for a two-year term in the N.C. House of Representatives.
"Even though we've not been able to welcome the public onto our campus as we have in past campaign seasons, our students have done a great job at researching the issues and asking relevant questions," Dr. Dann said. "Everyone watching these debates is able to see exactly where candidates stand on the issues, and that's a direct result of the hard work our students are doing."