Dogwood Crafters Co-op gives to SCC Foundation for 26th straight year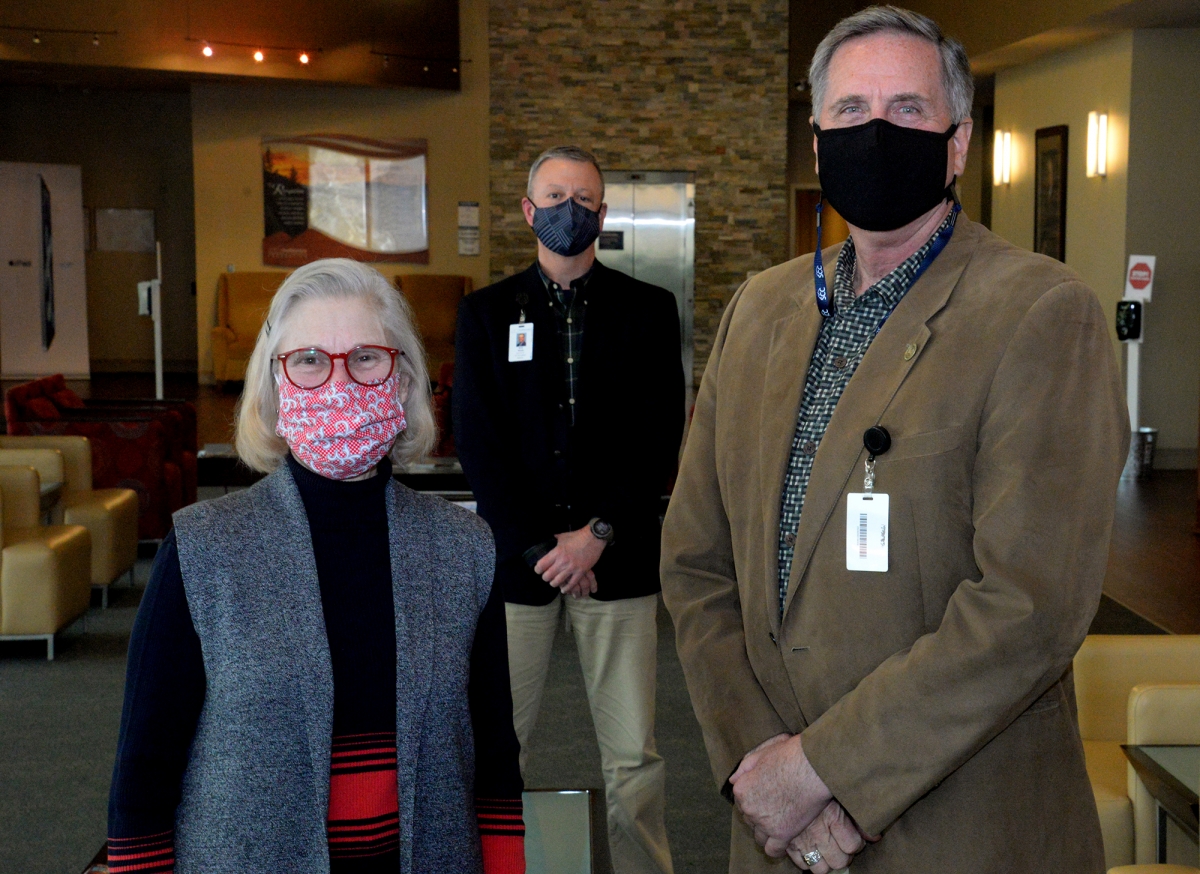 For more than a quarter of a century, Dogwood Crafters has been supporting Southwestern Community College students through annual contributions to scholarship funds – typically to students interested in studying the arts.
This fall, the Dillsboro-based artists' co-op extended its longstanding support by giving its largest gift yet and designating it to support the next wave of frontline healthcare workers.
Dogwood Crafters' $1,500 contribution will allow the SCC Foundation to present $750 scholarships to two Nursing students.
"This year in particular, it was natural to think outside the box and to do something that was more significant and more meaningful," said Joyce Lantz, who presented the check to SCC officials last month.
The co-op made its first donation to the SCC Foundation in 1995.
"Consistent gifts from generous, community-minded organizations such as Dogwood Crafters are vital to helping our students succeed," said Dr. Don Tomas, SCC President. "Without scholarships, many of our students wouldn't be able to complete their degrees at Southwestern. On behalf of our students, I'm extremely grateful to Joyce and all our friends at Dogwood Crafters."
Established in 1973, the SCC Foundation exists solely to support the mission of SCC through its annual fund, endowed scholarships, estate planning and more.
In the current academic year, the SCC Foundation set all-time records by awarding support of more than $200,000 to 142 students.
"Even during some challenging economic times, our communities are rallying together to support our students," said Brett Woods, Director of the SCC Foundation. "Dogwood Crafters Co-op is a great example of how generous individuals and organizations can make a tremendous difference in the lives of our students."
To support students or learn more about the SCC Foundation, please visit
www.SouthwesternCC.edu/Foundation
.