Pepsi makes holiday donation to Student Emergency Fund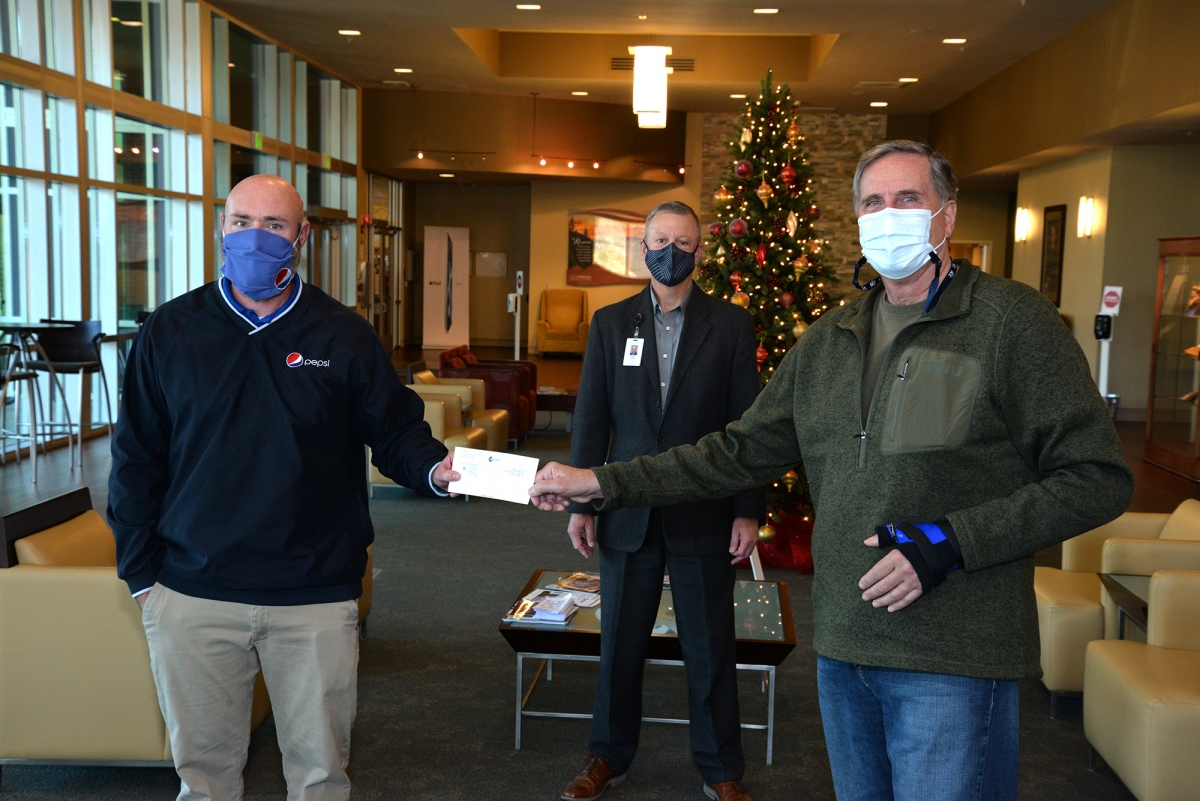 Travis Ashe (left), Area Manager for Pepsi-Cola of Whittier, presents a donation to Dr. Don Tomas, Southwestern Community College President, on Monday, Dec. 14, in Sylva. Behind them is Brett Woods, Director of the SCC Foundation.
Every year, Pepsi employees forego their annual holiday party and instead give $1,000 to the SCC Foundation.
The money goes into SCC's Student Emergency Fund, which helps deserving students who encounter unexpected financial emergencies so that they can remain at SCC and continue working toward their degrees, diplomas and/or certificates.
For more info about the Student Emergency Fund and the SCC Foundation, contact Woods at 828.339.4241 or
b_woods[at]SouthwesternCC[dot]edu
– or visit
www.SouthwesternCC.edu/Foundation
.