PSTC expansion benefits area residents, economy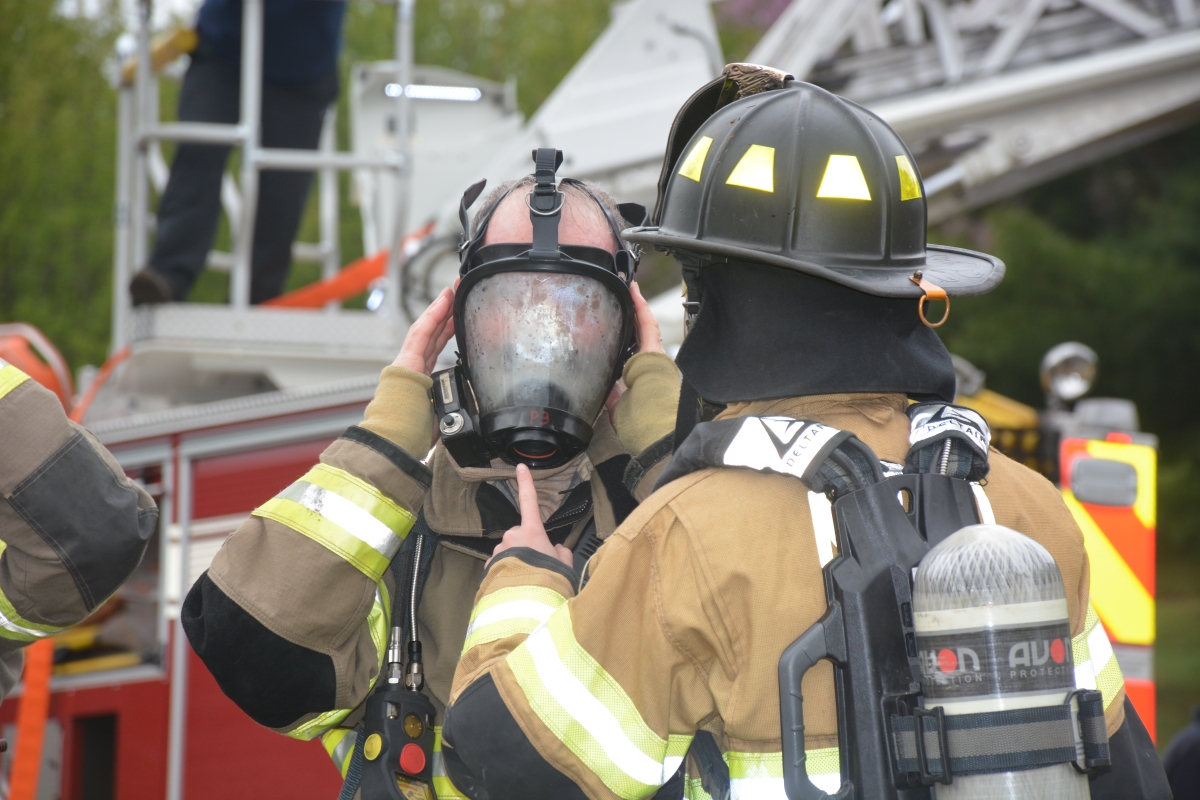 Keeping area citizens safe has long been the ultimate goal of Southwestern Community College's Division of Public Safety Training.
Turns out, the SCC Public Safety Training Center's efforts also have the potential to save residents and businesses money – a lot of it.
"By providing high-quality training for public safety professionals, particularly firefighters in this region, it lowers insurance costs as well," said Curtis Dowdle, Dean of Public Safety Training for SCC. "Insurance company's rates are based on the Insurance Services Office (ISO) rating for the fire district, where the home is located.  The lower the rate the more savings for home owners on their home insurance.  ISO rates for fire department are affected by both training as well as availability of a fire/rescue training center."
One key to making sure Southwestern is able to continue providing this vital training will be the construction of a new fire/rescue training facility.
SCC's current structure is more than 30 years old, and state officials have encouraged the college to construct a new one to continue the level of training necessary for area agencies. The existing structure is located in Macon County near SCC's Public Safety Training Center and the National Guard Armory that Macon County Commissioners recently agreed to lease to Southwestern.
"We're extremely grateful to the Macon County Board of Commissioners for allowing us to expand our Public Safety Training operations into the neighboring National Guard Armory," said Dr. Don Tomas, SCC President. "While this facility relieves some of the overcrowding at our current PSTC location, constructing a new burn building is a very high priority in order for us to provide the training our area fire departments require."
All members of area fire and rescue departments are required to take at least 212 hours of training annually.
Any department that trains for at least 12 hours each year at a training facility such as SCC's burn building will get credit, which can lower the ISO rating – consequently lowering the insurance fees for homeowners who live in that department's coverage area.
"Community colleges in North Carolina rely heavily on our local county governments that we serve to provide funding for facilities," Dr. Tomas said. "Across the state and nation, it's rare to see the level of cooperation we enjoy here with the Commissioners in Jackson, Macon and Swain Counties.
"A great example of this is how our local Commissioners have historically supported the SCC programs and expansion of facilities within their respective counties," Dr. Tomas added. "Macon County has long supported our Public Safety Training Center and Macon Campus. Likewise, Jackson County supports our firing range and our new Health Sciences Building, and Swain County hosts our Heritage Arts, Mechatronics Technology and Outdoor Leadership programs.
"All of these programs and facilities support agencies and individuals throughout – and beyond - our service area," Dr. Tomas said. "This level of cooperation allows all the communities we serve to receive a broader spectrum of training than would otherwise be possible."
For more information about SCC and the programs it offers, visit
www.SouthwesternCC.edu
.