A QUICK INTRO
In this field, you'll play a crucial role in helping improve the quality of life for - and restore some measure of freedom to - individuals who are looking to overcome mobility or motor-skills limitations.
WHAT YOU STUDY
Course work includes human growth and development, conditions which interfere with activities of daily living, theory and process of occupational therapy individual/group treatment activities, therapeutic use of self, activity analysis, and grading/adapting activities and environments.
WHAT YOU CAN DO
You can work in hospitals, rehabilitation facilities, long-term/extended care facilities, sheltered workshops, schools, home health programs and community programs.
WHAT YOU CAN EARN
For more information about this field, including salary and career pathways, check out this link on our Career Coach assessment tool.
ACCREDITATION iNFORMATION
The Occupational Therapy Assistant Program is accredited by the Accreditation Council for Occupational Therapy Education (ACOTE) of the American Occupational Therapy Association (AOTA), located at 6116 Executive Boulevard, Suite 200, North Bethesda, MD 20852-4929. ACOTE's telephone number c/o AOTA is 301.652.AOTA and Web address is www.acoteonline.org.
Program results from the National Board for Certification in Occupational Therapy (NBCOT) can be found online at https://www.nbcot.org/Educators-Folder/SchoolPerformance
The total number of graduates from Southwestern Community College Occupational Therapy Assistant program during the 3 year period 2021-2023 was 35 with an overall graduation rate of 85%.
| Graduation Year | Students Entering/Graduating | Graduation Rate |
| --- | --- | --- |
| 2021 | 15/14 | 93% |
| 2022 | 14/13 | 93% |
| 2023 | 12/8 | 66% |
| Total | 41/35 | 85% |
A CLOSER LOOK
Check out this video to learn about the program and the perks of working in this field.
Admission Criteria
Estimated Cost of Program
COURSE INFORMATION
Click on title for course description. For your convenience, the following listing includes only credit hours for each course. For a comprehensive listing of classroom, lab and clinical hours for each course, click on this PDF.
PREREQUISITE
FALL SEMESTER 1
SPRING SEMESTER 1
SUMMER SEMESTER
FALL SEMESTER 2
SPRING SEMESTER 2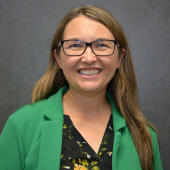 Occupational Therapy Assistant Program…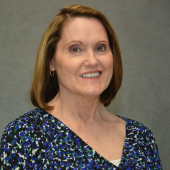 Occupational Therapy Assistant Academic Fieldwork…