A QUICK INTRO
If you're interested in the stability of a healthcare profession and prefer working with data and medical records, you'll want to explore this field.
WHAT YOU STUDY
Supervise departmental functions; classify, code, and index diagnoses and procedures; coordinate information for cost control, quality management, statistics, marketing, and planning; monitor governmental and non-governmental standards; facilitate research; and design system controls to monitor patient information security.
WHAT YOU CAN DO
Employment opportunities include hospitals, rehabilitation facilities, nursing homes, health insurance organizations, outpatient clinics, physicians' offices, hospice, and mental health facilities.
WHAT YOU CAN EARN
For more information about this field, including salary and career pathways, check out this link on our Career Coach assessment tool.
A CLOSER LOOK
Check out this video to learn about the program and the perks of working in this field.
Admission Criteria
Accreditation
Transfer Agreements
Estimated Expenses
COURSE INFORMATION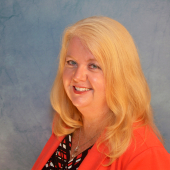 Health Information Technology Program Coordinator/Instructor
Health Information Technology Instructor