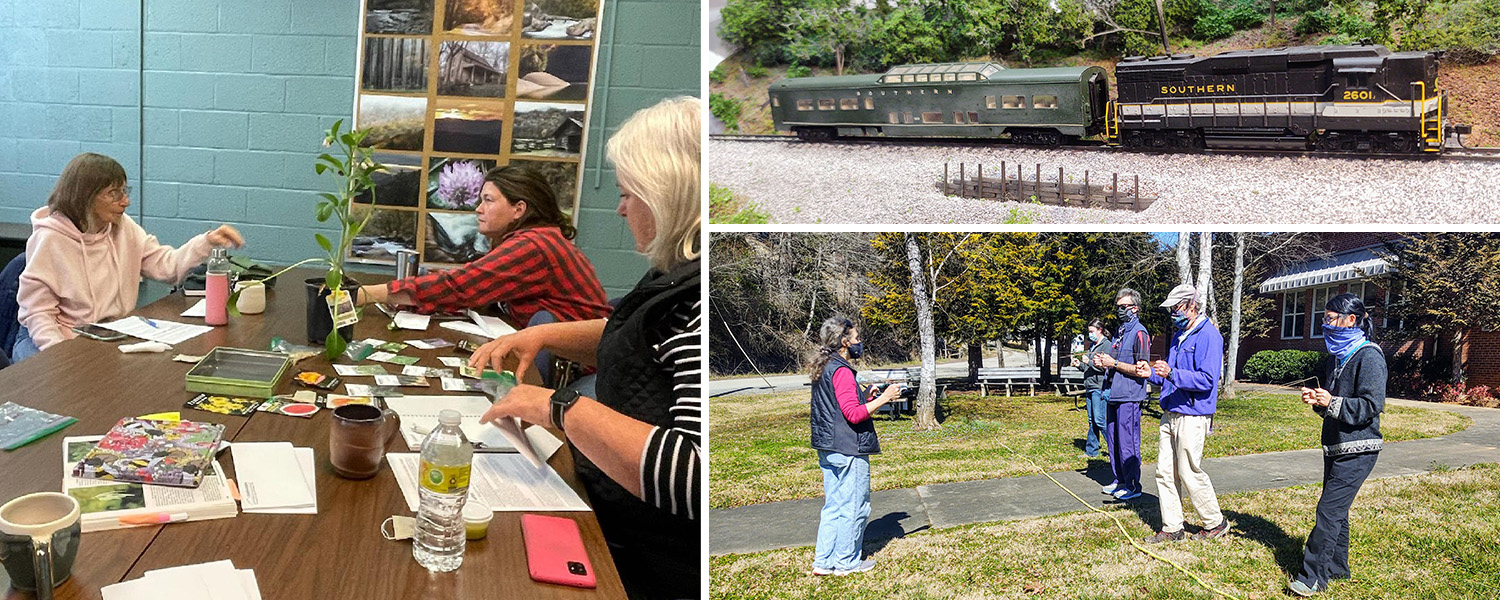 What are you interested in learning?
Looking for a new opportunity or hobby? Our classes cover a variety of topics including writing,
wellness, history, language, and food. Classes are taught by knowledgeable instructors to help
you develop a deeper understanding and grow your interests. In addition to Personal
Enrichment, our Heritage Arts program offers a variety of art and craft classes for all levels of
experience.
Current listing of Personal Enrichment classes
Current listing of Heritage Arts classes
Current listing of Summer Camps

How do I sign up?
Registration and payment are required to reserve a seat in any of our classes. You can quickly
and easily register online on the personal enrichment schedule page. Just select the classes you
want, add them to your cart, then check out as a guest using your credit card. No sign in
required.

If you would like to register in person and pay with cash or check, please visit the following
locations:
Jackson Campus – Workforce Continuing Education Office, Founders Hall, room 101
Macon Campus – Reception desk at entrance
Swain Center – Jeff Marley, room 112
If you need assistance registering, please contact us.

On Demand Classes
Don't see a class time that fits your schedule? Have a group of like-minded friends and want to
learn together? We can set up a class to meet your needs. Just contact us to discuss what kind
of class you would like to have.

Contact
For more information, contact Jeff Marley, j_marley@southwesterncc.edu or 828.366.2005