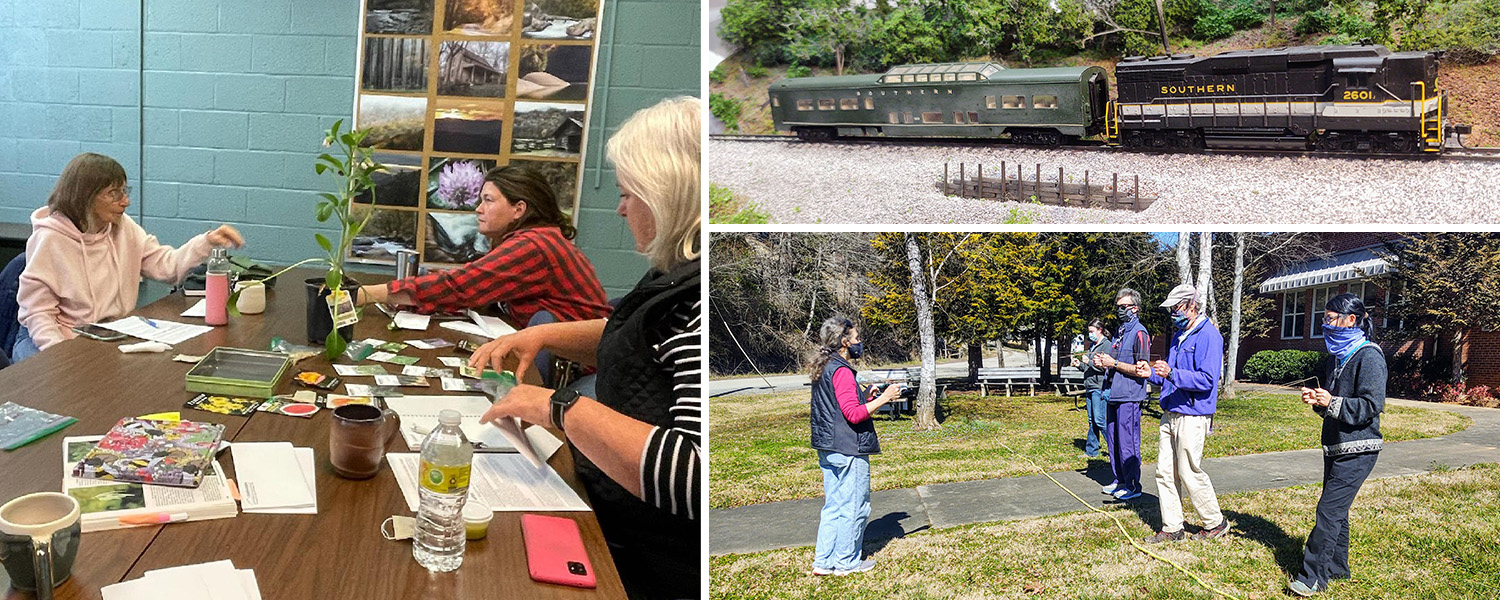 What are you interested in learning?
Looking for a new opportunity or hobby? Our classes cover a variety of topics including writing,
wellness, history, language, and food. Classes are taught by knowledgeable instructors to help
you develop a deeper understanding and grow your interests. In addition to Personal
Enrichment, our Heritage Arts program offers a variety of art and craft classes for all levels of
experience.
Current listing of Personal Enrichment classes
Current listing of Heritage Arts classes
Current listing of Summer Camps

How do I sign up?
If you would like to register in person and pay with cash or check, please visit the following locations:
Jackson Campus – Workforce Continuing Education Office, Founders Hall, Room 101

Macon Campus – Reception

desk

Swain Center – Room 112
If you need assistance registering, please contact us at 828.366.2005
Cancellation: We will contact you via email or phone if a class is cancelled. All classes will be held as scheduled unless you are notified otherwise.

On Demand Classes
Don't see a class time that fits your schedule? Have a group of like-minded friends and want to
learn together? We can set up a class to meet your needs. Just contact us to discuss what kind
of class you would like to have.

Contact
For more information, contact Jeff Marley, j_marley@southwesterncc.edu or 828.366.2005