The Media Server is to be used for storing documents, images, presentations and videos for all courses setup in Moodle.
Follow the directions listed below to setup your access to the Media Server.
Download and install the Media Server Cyberduck application that corresponds with the operating system version you have on your computer.
Double click on the executable file that you just downloaded and accept the default settings during the install.
Double click on the Cyberduck icon located on your desktop.
Click on the Open Connection button located in the upper left hand corner.

A connections window will open and here you will setup your connection.    
Make sure this field is set to SFTP (SSH File Transfer Protocol).
The server name is pages.southwesterncc.edu
Enter your Username and Password.
Set the path to /home
Click on the Connect button.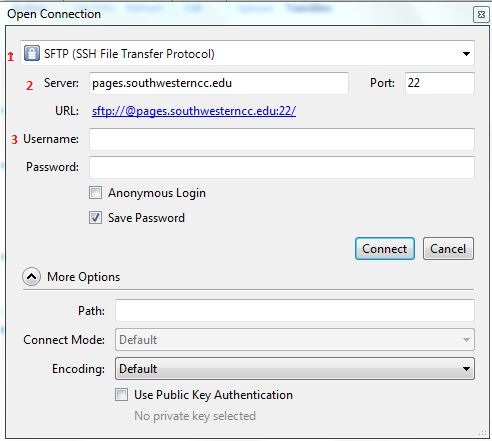 Next you will get a window that says "Unknown host key for pages.southwesterncc.edu"  check the Always box then click the Allow button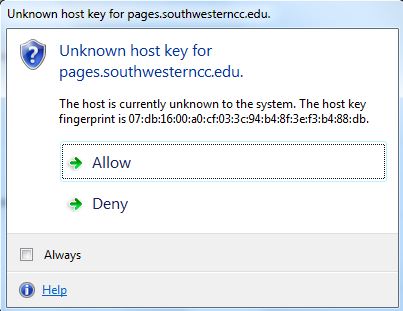 When you have successfully connected to the server you will get a window that lists your files located on the server.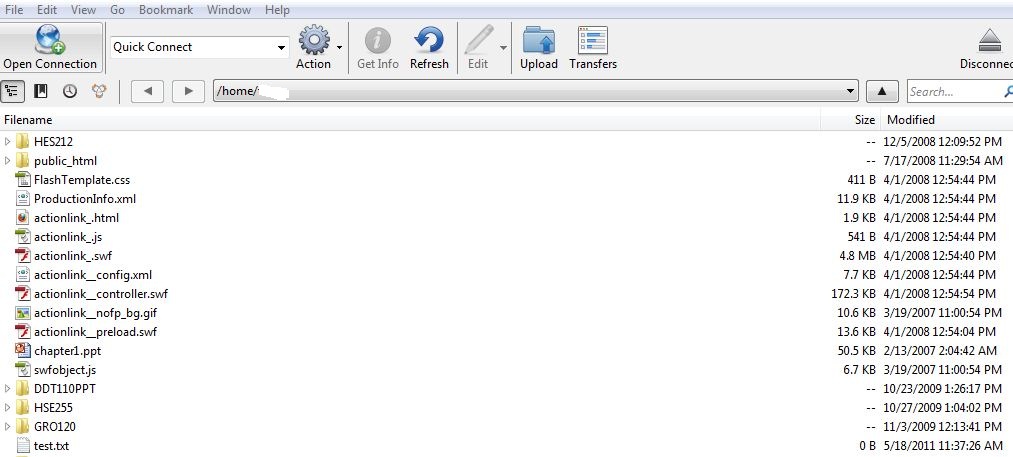 Bookmark your connection for easy access later by clicking the Bookmark option on the menu then select New Bookmark.  
This will add a bookmark to your home page with the connection setting set called pages.southwesterncc.edu.  You may delete any of the other connections listed there if you wish.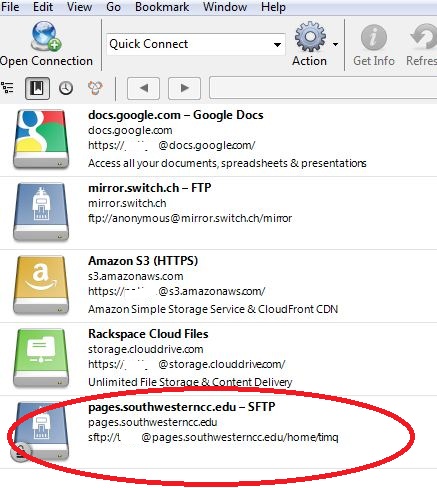 If you have any questions or problems regarding how to set this application up please contact the helpdesk at 828-339-4409.