Login for 1st time.
1.  Go to https;//my.southwesterncc.edu and click on the sign-in button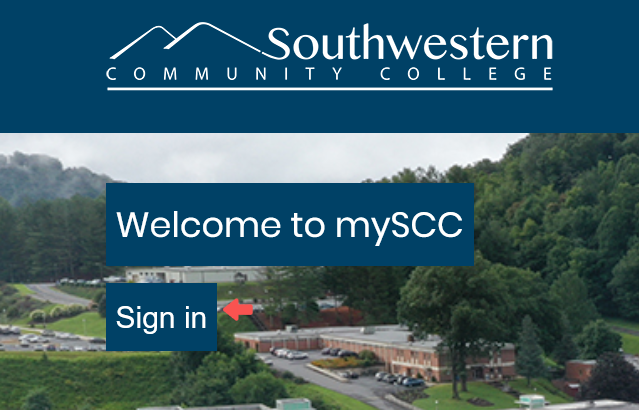 2.  Click on the "1st time login or can't access your account?"  link.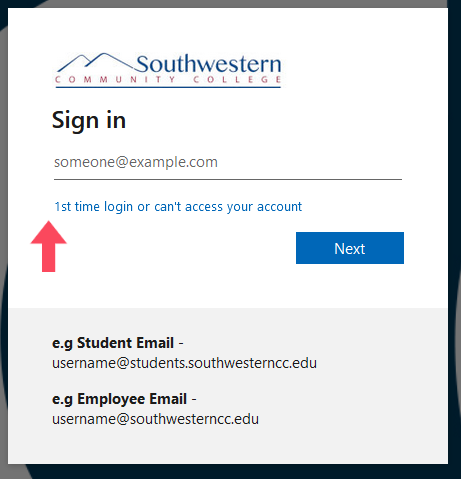 3.  Then select Work or school account.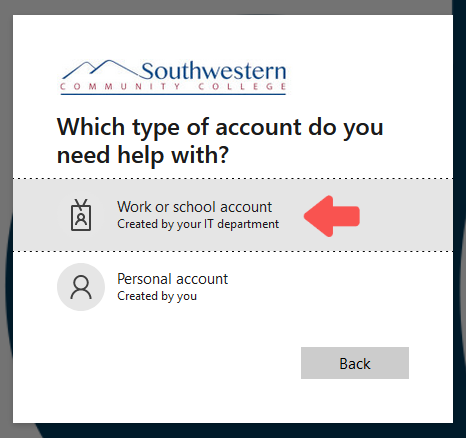 4.  Enter your email address and the captcha.  Then click the Next button. 
For example, the student's email address is username@students.southwesterncc.edu, and the employee's email address is username@southwesterncc.edu.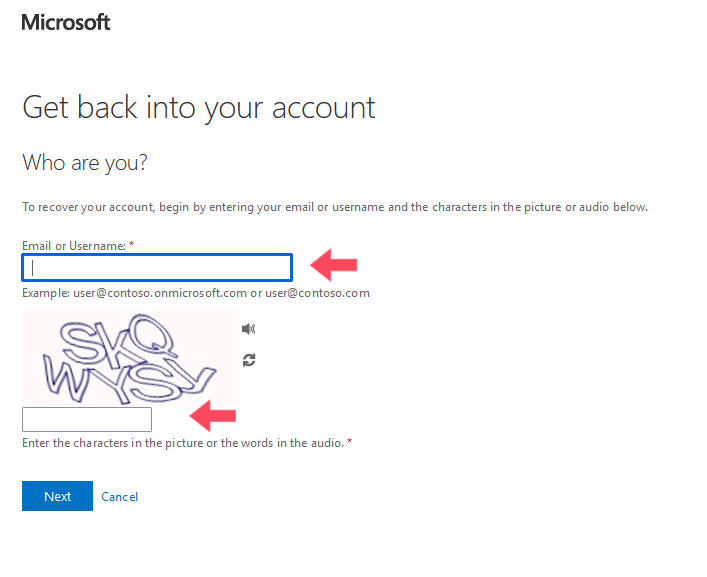 5.  Then select one of the available options listed to receive your verification and click Next.   
You can select text or call your phone number.  Look at the last two digits showing to verify that they are the last two digits of your phone number.  If the last two digits of the phone number listed are not the last two of your phone number please call the helpdesk at 828-339-4646 to get help resetting your password. 
If the phone number listed is not a not a number that can receive text select the Call my mobile phone option even if the number is not a mobile number.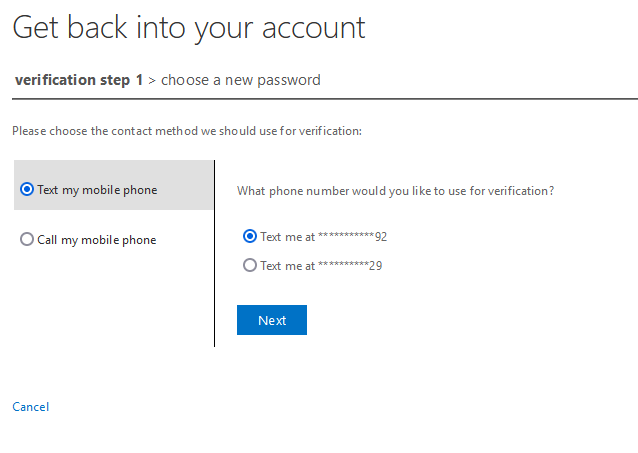 6.  Enter the complete number including the area code in the box and click Next.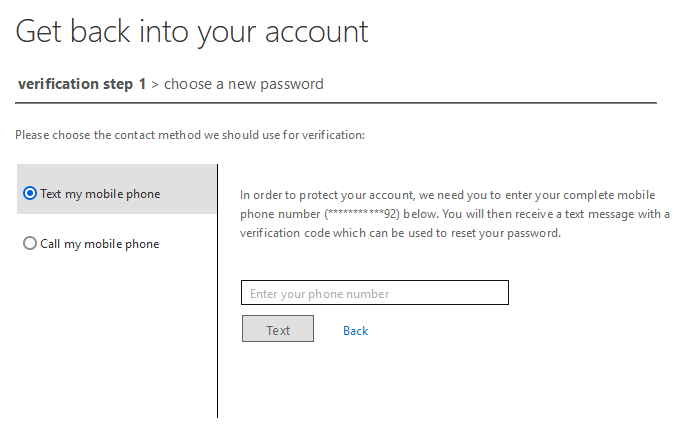 7.  Then you will receive a text message or phone call with a code.  Enter the code in the box and click Next.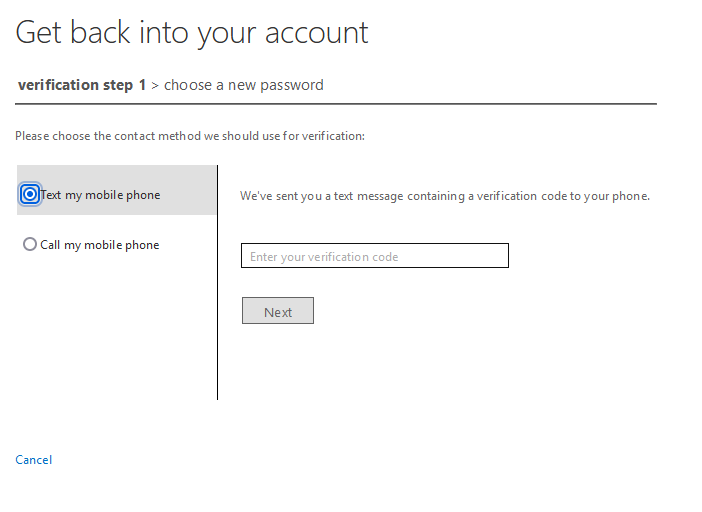 8.  Then enter your new password and click Finish.
Your password needs to be at least 12 characters in length
Contain characters from three of the following four categories: English uppercase characters (A through Z)
English lowercase characters (a through z)
Base 10 digits (0 through 9)
Non-alphabetic characters (for example, !, $, #, %)
Passwords with the user's account name or parts of their first or last name are not acceptable.